CCPC 2018 Lent and Holy Week Blog
How do you walk in the way of grace? Journey through Lent and Holy Week with your CCPC family.
Thursday, February 15, 2018
6:01 AM
Thursday, February 15, 2018
6:01 AM
Thursday, February 15, 2018
6:01 AM
Ecclesiastes 3:18-21
All to to the same place; all come from dust, and to dust all return.
Dust is everywhere.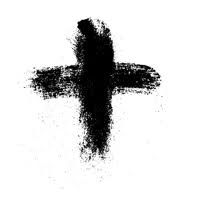 Many battle dust each week in the house cleaning, vacuuming, and dusting. Astronauts can see huge dust storms on earth from space. Scientists learn about the geology and weather history of our planet from tiny samples of dust found in ice cores.
In these verses, the writer reminds us that all comes from dust and all returns to dust. Biblical scholars believe the book of Ecclesiastes was written by King Solomon in his old age. By that age, he had the perspective of his many years of living and realized what matters is what takes place between the dust; how our lives are lived as a testament to God. As New Testament people, we have received the "Good News" knowing again the dust does not matter, but how we share, spread, and slather God's love upon our broken world. Time to dust ourselves off and get busy!
Dear God, accompany us as we look for dust within us and around us. Turn us to you as we see the hope in this dust and how we glorify you in all we do. Amen.
Published on Thursday, February 15, 2018 @ 6:01 AM CDT
0 comments