Email Updates
Click here to subscribe to one or more of our emails.
The eSpirit - Weekly News and Devotional
This weekly email is sent every Tuesday (sometimes Wednesday) and is the best way to keep informed of what's happening at CCPC. It includes a devotion by one of our staff and event highlights for that week.
Email Groups
Various groups within the church send email updates on events specific to that group.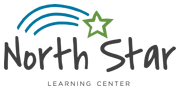 Click here to get your Flat Calvin!
Click here to see how you can help CCPC Respond to Hurricane Harvey.
Come join us from 6-8 pm for a night of free family fun!
Join us for this unforgettable movie on Oct. 28!
Kirkin O' the Tartans, Sunday, October 22 at 9:00 am and 11:05 am. Click here for more details.
Reformation Class thru Oct. 29, 312/314