Flat Calvin
Flat Calvin Returns!
Celebrate the 500th Birthday of Reformation with Flat Calvin. Get your Flat Calvin HERE! Color him! Decorate him! Make him part of your day. Share your pictures on Canyon Creek Presbyterian's Facebook page and add #ccpcflatcalvin on your post or tag Canyon Creek Presbyterian Church, or email him to Joyce Pullen. Join in on the fun!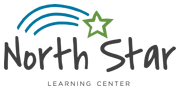 Click here to get your Flat Calvin!
Click here to see how you can help CCPC Respond to Hurricane Harvey.
Come join us from 6-8 pm for a night of free family fun!
Join us for this unforgettable movie on Oct. 28!
Kirkin O' the Tartans, Sunday, October 22 at 9:00 am and 11:05 am. Click here for more details.
Reformation Class thru Oct. 29, 312/314