Come Skate with Us!
Friday, January 19 6:15pm-10pm
Middle and High School Youth in grades 6 through 12 are invited to join us for a fun evening of dinner and ice skating at the Galleria Dallas.
$20 cash covers dinner and skating; friends are welcome! Parent drivers/chaperones needed. Please RSVP by January 18.
A CCPC Medical Release form is needed for all participants.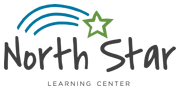 Join us for Worship each Sunday at 9:00am or 11:05am
Click on the link to submit your 2018 pledge on line.
Annual Women's Retreat ~ Soultending, March 2 - 4
January is Mission Month. Looking Outside the Walls.
Sunday, February 4. Don't forget canned goods or your cash donation!
Prayer Retreat, February 17, 9-3 pm