Annual Women's Retreat
Soultending
March 2 through 4
Women of CCPC, sign up today and join us for this getaway weekend at Mt. Lebanon, 45 minutes away. Catch your breath, take a break from the busyness, and tend your soul. Meet the Spirit there!
Early bird rate, meals and lodging - $140 till January 31
February 1 through 25 - the rate will be $160
We need a separate registration form for each person attending, whether a member or a guest. If paying for more than one person, please list the names in the memo portion.
If you have any questions, you may contact Ann Turner at anniemab@gmail.com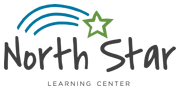 Join us for Worship each Sunday at 9:00am or 11:05am
Click on the link to submit your 2018 pledge on line.
Annual Women's Retreat ~ Soultending, March 2 - 4
January is Mission Month. Looking Outside the Walls.
Sunday, February 4. Don't forget canned goods or your cash donation!
Prayer Retreat, February 17, 9-3 pm