Contact Info
Canyon Creek Presbyterian Church
3901 North Star Road
Richardson, Texas 75082
Office: 972-238-8103
Fax: 972-238-8214
Email
Church Office Hours:
9am-5pm, Monday-Friday
Church Staff
Click here to go to the staff page.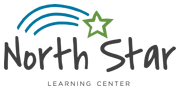 Join us for Worship each Sunday at 9:00am or 11:05am
Click on the link to submit your 2018 pledge on line.
Annual Women's Retreat ~ Soultending, March 2 - 4
January is Mission Month. Looking Outside the Walls.
Sunday, February 4. Don't forget canned goods or your cash donation!
Prayer Retreat, February 17, 9-3 pm