How To Pay
There are three ways to make your tuition payments at NSLC:

Our preferred method: Electronic Check (ACH) - Tuition payments can be made via electronic check. All electronic payments will be set up as recurring and funds drawn on the third business day of each month. To request electronic payment of tuition, please complete an Authorization Agreement for ACH Payment of Tuition and submit to the NSLC front desk. This method is easy, fast and you do not have to remember to write a check each month! Download the form via the link provided on this page or pick it up from the front desk.

*Check - Tuition checks can be left in the tuition box in the NSLC lobby. Accounts with a returned check will be charged a $25 administrative fee.

*Cash - When paying your tuition with cash, please take your payment to the NSLC front desk. They will issue a cash receipt for your payment.

*Payments made by cash or check are charged an addition $10 processing fee.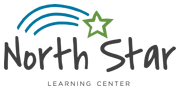 Join us for Worship each Sunday at 9:00am or 11:05am
Click on the link to submit your 2018 pledge on line.
Annual Women's Retreat ~ Soultending, March 2 - 4
January is Mission Month. Looking Outside the Walls.
Sunday, February 4. Don't forget canned goods or your cash donation!
Prayer Retreat, February 17, 9-3 pm