Hurricane Harvey Relief
The links below contain lists of needed supplies and donations. Please bring your items to room 105, between 8:00 am and 6:00 pm Monday through Friday.
Serving Locally
Canyon Creek seeks to become a more externally focused church, reaching out to help change the lives of others. It is a high priority in our life together. A sampling of the projects and agencies we support:
Angel Tree (A Christmas Project of Prison Fellowship)
Serving the families and children of incarcerated parents at Christmas time.
Austin Street Center
Serving dinner and lunch once monthly to the homeless and hungry.
Gateway of Grace
Care, compassion and practical resources for refugees in North Texas.
Hope's Door New Beginning Center
Serving families recovering from domestic violence.
Network
Emergency support for families, adolescents, children, and seniors.
Wisdom's Hope
Providing transitional support for families facing a child's illness.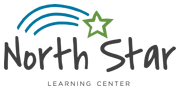 Click here to get your Flat Calvin!
Click here to see how you can help CCPC Respond to Hurricane Harvey.
Come join us from 6-8 pm for a night of free family fun!
Join us for this unforgettable movie on Oct. 28!
Kirkin O' the Tartans, Sunday, October 22 at 9:00 am and 11:05 am. Click here for more details.
Reformation Class thru Oct. 29, 312/314