Serving Locally
Canyon Creek seeks to become a more externally focused church, reaching out to help change the lives of others. It is a high priority in our life together. A sampling of the projects and agencies we support:
Angel Tree (A Christmas Project of Prison Fellowship)
Serving the families and children of incarcerated parents at Christmas time.
Austin Street Center
Serving dinner and lunch once monthly to the homeless and hungry.
Gateway of Grace
Care, compassion and practical resources for refugees in North Texas.
Hope's Door New Beginning Center
Serving families recovering from domestic violence.
Network
Emergency support for families, adolescents, children, and seniors.
Wisdom's Hope
Providing transitional support for families facing a child's illness.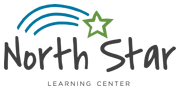 Join us for Worship each Sunday at 9:00am or 11:05am
Click on the link to submit your 2018 pledge on line.
Annual Women's Retreat ~ Soultending, March 2 - 4
January is Mission Month. Looking Outside the Walls.
Sunday, February 4. Don't forget canned goods or your cash donation!
Prayer Retreat, February 17, 9-3 pm