Malawi
CCPC works closely with Villages in Partnership, a ministry devoted to sharing God's love and blessings in impoverished Malawi.
CCPC sponsors "friendship trips" and special projects alongside VIP staff, strengthening our relationships in rural southeastern Malawi. VIP addresses six causes of extreme poverty:
Lack of clean water
Food insecurity
Inadequate health care
Inadequate education
Insufficient infrastructure
Lack of economic opportunities
CCPC Living the Gospel 2016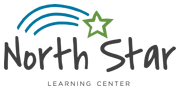 Join us for Worship each Sunday at 9:00am or 11:05am
Click on the link to submit your 2018 pledge on line.
Annual Women's Retreat ~ Soultending, March 2 - 4
January is Mission Month. Looking Outside the Walls.
Sunday, February 4. Don't forget canned goods or your cash donation!
Prayer Retreat, February 17, 9-3 pm