Malawi
CCPC works closely with Villages in Partnership, a ministry devoted to sharing God's love and blessings in impoverished Malawi.
CCPC sponsors "friendship trips" and special projects alongside VIP staff, strengthening our relationships in rural southeastern Malawi. VIP addresses six causes of extreme poverty:
Lack of clean water
Food insecurity
Inadequate health care
Inadequate education
Insufficient infrastructure
Lack of economic opportunities
CCPC Living the Gospel 2016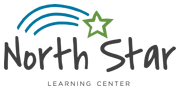 Click here to get your Flat Calvin!
Click here to see how you can help CCPC Respond to Hurricane Harvey.
Come join us from 6-8 pm for a night of free family fun!
Join us for this unforgettable movie on Oct. 28!
Kirkin O' the Tartans, Sunday, October 22 at 9:00 am and 11:05 am. Click here for more details.
Reformation Class thru Oct. 29, 312/314