Request a Baptism
Members: If you are a CCPC member with an infant or young child who has not been baptized, we encourage you to register your infant or child for baptism.
Baptisms are usually scheduled on the second, third or fourth Sunday of each month during worship. Please request a baptism form from the church office at least eight weeks prior to the requested baptism date to allow for necessary approvals.
Non-members: If you are a non-member and want your infant or child to be baptized: CCPC follows the PC(USA) Book of Order in that ordinarily at least one parent must be an active member of the congregation. However, you may schedule a baptism if you are planning to join prior to the date of the baptism.
Click here to contact Ida Botto or 972-238-8103 x303 to request a baptism form or if you have any questions.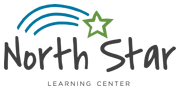 Click here to get your Flat Calvin!
Click here to see how you can help CCPC Respond to Hurricane Harvey.
Come join us from 6-8 pm for a night of free family fun!
Join us for this unforgettable movie on Oct. 28!
Kirkin O' the Tartans, Sunday, October 22 at 9:00 am and 11:05 am. Click here for more details.
Reformation Class thru Oct. 29, 312/314