Member Care Ministry
CCPC Board of Deacons
Our Deacons provide care to members and friends at times of need. Deacons make pastoral visits, provide meals, flowers and communion. They watch over those in hospitals, care facilities and with long-term illnesses. They also send cards and help families at the time of birth and at the time of death.
You can help us!
The Pastors and Deacons of Canyon Creek Presbyterian Church want to become more aware of the needs of our congregation. If you or someone you know in the congregation has a special need (such as an extended illness, a hospitalization or a death in the family), you can help by contacting us in one of three ways:
Call the Confidential Pastoral Care voicemail, 972-238-8103 x550
Talk to one of the Deacons on Duty on Sunday mornings located at the Welcome Center in The Atrium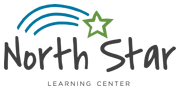 Click here to get your Flat Calvin!
Click here to see how you can help CCPC Respond to Hurricane Harvey.
Come join us from 6-8 pm for a night of free family fun!
Join us for this unforgettable movie on Oct. 28!
Kirkin O' the Tartans, Sunday, October 22 at 9:00 am and 11:05 am. Click here for more details.
Reformation Class thru Oct. 29, 312/314