Becoming a Member
Interested in joining and getting more involved? You probably wouldn't be here if you weren't. To us, that is a God thing, planting that first spark or seed that is bound to grow into something more. We hope that you follow God's lead and take the next step.
Anyone interested in joining the church is encouraged to attend ccpc connects. These classes are offered every few months on Sundays at 10:00am and give you a chance to learn a little more about the church and become a member.
Our next ccpc connects class is: Sept. 10 - Oct. 1, Sunday mornings 10 am, Room 103. Find out about CCPC and get connected! Share your story with us and one another!
To learn more about ccpc connects or to sign up for the next class:
Fill out the form below to sign up online.
Call Pam, Administrative Assistant to Pastor Ellen Dittman (972) 238-8103, ext. 306
Come to the Welcome Center in the Atrium just outside the Sanctuary after either service Sunday morning and look for one of our greeters who can answer your questions and assist you in signing up for the next class.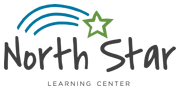 Click here to get your Flat Calvin!
Click here to see how you can help CCPC Respond to Hurricane Harvey.
Come join us from 6-8 pm for a night of free family fun!
Join us for this unforgettable movie on Oct. 28!
Kirkin O' the Tartans, Sunday, October 22 at 9:00 am and 11:05 am. Click here for more details.
Reformation Class thru Oct. 29, 312/314