Austin Street Center
On the fourth Wednesday of each month, we prepare a hot meal to serve 400 guest at Austin Street. If you would like to prepare food or serve or have questions please click here to contact Kelle Plummer.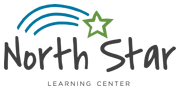 Join us for Worship each Sunday at 9:00am or 11:05am
Click on the link to submit your 2018 pledge on line.
Annual Women's Retreat ~ Soultending, March 2 - 4
January is Mission Month. Looking Outside the Walls.
Sunday, February 4. Don't forget canned goods or your cash donation!
Prayer Retreat, February 17, 9-3 pm