"Transform Your Giving" in 2018
You can make or change your commitment at any time in the year. It is never too late.
The Stewardship theme for this year is "Transform Your Giving." Watch the videos below for more detailed information.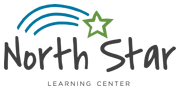 Click here to get your Flat Calvin!
Click here to see how you can help CCPC Respond to Hurricane Harvey.
Come join us from 6-8 pm for a night of free family fun!
Join us for this unforgettable movie on Oct. 28!
Kirkin O' the Tartans, Sunday, October 22 at 9:00 am and 11:05 am. Click here for more details.
Reformation Class thru Oct. 29, 312/314