"Transform Your Giving" in 2018
You can make or change your commitment at any time in the year. It is never too late.
The Stewardship theme for this year is "Transform Your Giving." Watch the videos below for more detailed information.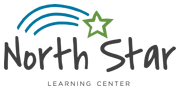 Join us for Worship each Sunday at 9:00am or 11:05am
Click on the link to submit your 2018 pledge on line.
Annual Women's Retreat ~ Soultending, March 2 - 4
January is Mission Month. Looking Outside the Walls.
Sunday, February 4. Don't forget canned goods or your cash donation!
Prayer Retreat, February 17, 9-3 pm