The Diaconate
The Diaconate of Canyon Creek is comprised of 36 Deacons, all of which help put a face to the caring ministries of the church. We love our Deacons!
Deacons
Class of 2018
Class of 2019
Class of 2020

Alice Carpenter
Craig Conditt
Janet Denton
Jan Hitchens
Tommy Hyatt
Lori Ingrum
Kojo Marfo
Keith McKenzie
Robin Neely
Diane Penington
Laura Rossini
Diane Schmoll

Sara Caldwell
Kathy Heick
Sandra Hurlbert
Barry Krause
Joan Moore
Larry Neely
Liz Platt
Suzanne Powers
Megan Raleigh
Susan Sadler
Cheryl Ward
Marilyn Wiggins

Bev Brown
Jo Ann Claborn
Karen Cozby
Anna Dalglish
Chris Ebling
Janet Hafker
Judy Howle
Jean Lenhardt
Sherri Meek
John Progelhof
Mike Reily
Dwayne Rockwell
Jenna Royal
Lynn Silver
Teresa Taylor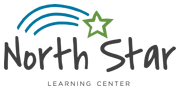 Join us for Worship each Sunday at 9:00am or 11:05am
Click on the link to submit your 2018 pledge on line.
Annual Women's Retreat ~ Soultending, March 2 - 4
January is Mission Month. Looking Outside the Walls.
Sunday, February 4. Don't forget canned goods or your cash donation!
Prayer Retreat, February 17, 9-3 pm