Head and Heart Discipleship Plan
How's your spiritual health? Where are you on your journey as a disciple - a follower of Christ? Take a moment to take your faith pulse and see where you feel called to grow, exercise, and stretch your faith this new year. Click here to access the Head & Heart Discipleship Plan booklet, and use this easy tool to stretch and grow your faith this year.
Head and Heart Discipleship Presentation
Watch this video for background information.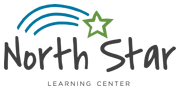 Click here to get your Flat Calvin!
Click here to see how you can help CCPC Respond to Hurricane Harvey.
Come join us from 6-8 pm for a night of free family fun!
Join us for this unforgettable movie on Oct. 28!
Kirkin O' the Tartans, Sunday, October 22 at 9:00 am and 11:05 am. Click here for more details.
Reformation Class thru Oct. 29, 312/314