The Sailor's Bible

May 7, 2017 during the 11:05 am service
The Covenant Children's Choir will be performing a the musical The Sailor's Bible by Allen Pote and Tom S. Long. It emcompasses three Bible stories: Noah and the Great Flood, Jonah and the Great Fish, and Paul's Shipwreck. Each story features the ocean as a symbol for the chaos of life and shows how only the power of God is greater than the natural forces of wind and wave. The Cherub Choir introduces the musical that Sunday, by sharing some of their favorite tunes from this year.
Afterwards, there will be a meet-and-greet the cast in the Atrium.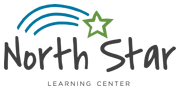 Click here to get your Flat Calvin!
Click here to see how you can help CCPC Respond to Hurricane Harvey.
Come join us from 6-8 pm for a night of free family fun!
Join us for this unforgettable movie on Oct. 28!
Kirkin O' the Tartans, Sunday, October 22 at 9:00 am and 11:05 am. Click here for more details.
Reformation Class thru Oct. 29, 312/314