Sanctuary Choir Sunday Lunch
Sanctuary Lunch on November 19
12:15 p.m. (following the late service)
As usual, the Sanctuary Choir will not rehearse on the Wednesday before Thanksgiving. This year rehearsal will be on November 19 following the late service. Lunch will be from Corner Bakery this time out. Each lunch comes with bakery chips, fresh seasonal fruit and a freshly baked cookie. To see the sandwich options, click here.
Please use the registration form below to order your lunch. Lunch orders are due by Noon on November 17.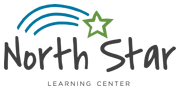 Click here to see how you can help CCPC Respond to Hurricane Harvey.
Click on the link to submit your 2018 pledge on line.
December 3 5:00-7:00 pm in the Tennent Hall
Vendor Booth open at 5:00 pm; Dinner at 7:00 pm. Registrations required.
Wise and Wonderful Christmas Party, Dec. 10 at 6pm - register here!
Worship times are 9:00am and 11:05am