Sunday Sermons
Below are the most recent messages given during Sunday morning worship at Canyon Creek. Simply click on the speaker icon to the right of each listing to hear that Sunday's message. If you would like a copy of a sermon not listed here, you may request one by contacting the church office.
Speaker
Title
Date
Length
Andy Odom
Series: Expectation "The Announcement"
12/03/17
20:22
Ellen Dittman
The King's Edict
11/26/17
20:21
Andy Odom
Living in a World of Hidden Talents
11/19/17
21:32
Andy Odom
Series: Transforming Your Giving
11/12/17
19:28
Andy Odom
Series: Transforming Your Giving
11/05/17
25:15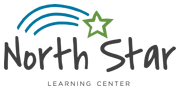 Join us for Worship each Sunday at 9:00am or 11:05am
Click on the link to submit your 2018 pledge on line.
Annual Women's Retreat ~ Soultending, March 2 - 4
January is Mission Month. Looking Outside the Walls.
Sunday, February 4. Don't forget canned goods or your cash donation!
Prayer Retreat, February 17, 9-3 pm