CCPC 2018 Lent and Holy Week Blog
How do you walk in the way of grace? Journey through Lent and Holy Week with your CCPC family.
Monday, March 5, 2018
6:35 AM
Monday, March 5, 2018
6:35 AM
Monday, March 5, 2018
6:35 AM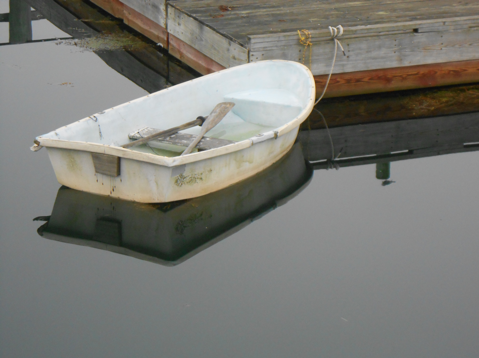 When you fast, do not look somber as the hypocrites do, for they disfigure their faces to show others they are fasting.
Selfish ambition is nothing new and, if truth be told, has been a characteristic of mankind since the fall in the Garden of Eden. Its fodder is a daily mixture of pride and fear. Not immune to the human condition, there are sometimes well-intended disciples whose actions appear on the outside to be serving and glorifying God, but in their hearts their motives are seeking to glorify themselves.
It begs all of us to ask ourselves these questions: Am I doing what I'm doing to glorify God or myself? Would I still do it if no one knew? Am I only willing to serve in areas of ministry that give me the greatest recognition or am I only serving when it's comfortable or convenient?
May God, who knows our hearts and every motive, show us through our Good Shepherd Jesus, what it is to "walk humbly with our God."
Father, thank you for your tender grace and unfailing mercies, even when we miss the focus of our calling and seek to glorify ourselves rather than you. To you alone be all glory and honor. AMEN
Published on Monday, March 5, 2018 @ 6:35 AM CDT
0 comments
Saturday, March 3, 2018
6:44 AM
Saturday, March 3, 2018
6:44 AM
Saturday, March 3, 2018
6:44 AM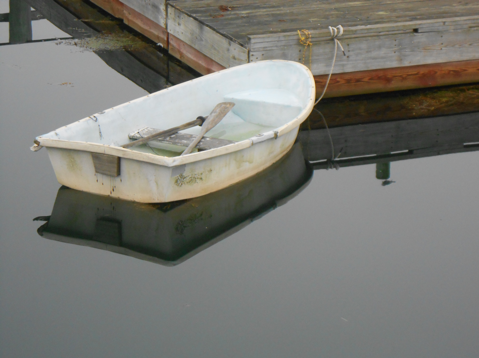 For whoever would save his life will lose it, but whoever loses his life for my sake and the gospel's will save it. For what does it profit a man to gain the whole world and forfeit his soul? For what can a man give in return for his soul?
Mark 8:35-37 (ESV)
This verse is a heavy one. Save our soul to lose it? No thanks. I like my life too much, and flinch a bit when I read this. But I get what Mark's trying to say here. While comfort is comfortable, it's not always the most healthy of things, especially if God is not in the middle of it.
We are not so dissimilar from addicts along the road to recovery. (And like one of my friends says, we're all addicted to something.) In order to save our own life, we must change, we must "lose" everything we've known previous about how to survive life, and after recovery, live it with a totally new insight (and personal change) to continue forward.
We cannot say we've changed or our soul is better if we keep doing the same old things the same old ways. Which, as we all know, if we want any lasting or true change, is aligning with God and his ideas about life, instead of filling up on food, love, distractions, the internet, busy or anything else that we think dulls the roar of the pain of life. And yet intuitively, we know while eating all the ice cream, that as much as we may love the addiction, it doesn't bring the peace He brings us.
We are all addicts of something, perhaps. But the bigger and better story is in Him we are set free. Let us not be afraid lose our lives (or our comfort) in order to find ourselves in Him, safe.
Lord, help us when we love life and all the things of this world more than you.
You made so much beauty and joy in this world for us to enjoy, but let us not get so carried away that we forget the Creator.
Let us remember that when we align with you, we are safe, and the life waiting for us is richer and more than we ever imagined.
But walk with us Lord, and bless our white knuckles that want to hang onto everything that is not of you. AMEN
Published on Saturday, March 3, 2018 @ 6:44 AM CDT
0 comments
Friday, March 2, 2018
6:26 AM
Friday, March 2, 2018
6:26 AM
Friday, March 2, 2018
6:26 AM
With what shall I come before the Lord and bow down before the exalted God?
Shall I come before him with burnt offerings, with calves a year old?
Will the Lord be pleased with thousands of rams, with ten thousand rivers of olive oil?
Shall I offer my firstborn for my transgression, the fruit of my body for the sin of my soul?
He has shown you, O mortal, what is good. And what does the Lord require of you?
To act justly and to love mercy and to walk humbly with your God.
- Micah 6:6-8
I used to worry that I wasn't doing enough to please God. Do I attend church often enough? Do I give freely of my time? What about caring for the environment or the poor? What have I done for them lately?
One day it dawned on me that my incessant worrying was, in fact, interfering with my relationship with God. I came to understand that this personal epiphany was a gift and it had a name – Grace. And it is through the Grace of God that I have been freed from the burden of pleasing God through earthly endeavors. All that God wants from me is to act justly, love mercy, and walk humbly with Him.
For the last few years I've been conducting a little experiment. Whenever I pass a person on the street, in a supermarket, in a park – anywhere - I smile at them. Nothing big, just a simple smile and, if I'm really feeling it, I say hello. And what I've found is, invariably, that person will smile back. It's almost automatic. Humans seem to have something deep within them that returns kindness with kindness, even if that kindness is no more than a personal acknowledgement that they exist and are worthy of recognition.
And so, as I walk through life with a humility only possible through the Grace of God, I smile.
And people smile back.
Lord we receive your gift of Grace every day with gratitude and humility.
Through your Grace alone we find courage to speak out for a just society, compassion to offer mercy to everyone we encounter,
and peace to walk through life at your side.
AMEN
Published on Friday, March 2, 2018 @ 6:26 AM CDT
0 comments