Music Ministry
Today at Canyon Creek, the Music Ministry offers a chance for you to let music be a part of your gift to God. We invite you to take advantage of a dynamic, fully-graded music program that offers opportunities for spiritual, personal and musical growth. Although we strive for musical excellence, the priority is for each individual to be nurtured as a Christian and as one who contributes to Christian ministry through participation in the musical leadership of the church.
Music Staff
David Hays
Director of Music Ministries
972-238-8103 ext 327
Email
Joshua Hughes
Director of Childrens Music
972-238-8103 ext 318
Email


Jordan DeRouen
Organist
972-238-8103 ext 323
Email
Kelly Vaughn
Praise Team Leader
kellyvaughn69@yahoo.com
Carolyn Dierks
Pre-School Choir Director
Email
Joyce Pullen
Music Administrative Assistant
972-238-8103 ext 306
Email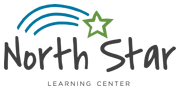 Click here to get your Flat Calvin!
Click here to see how you can help CCPC Respond to Hurricane Harvey.
Come join us from 6-8 pm for a night of free family fun!
Join us for this unforgettable movie on Oct. 28!
Kirkin O' the Tartans, Sunday, October 22 at 9:00 am and 11:05 am. Click here for more details.
Reformation Class thru Oct. 29, 312/314