Reflections on Faith
Dear friends,
In this blog, you will find weekly reflections on life and faith. My hope is that, in some way, they will prove helpful to you in your daily living. May God bless you on the spiritual journey.
Andrew S. Odom
Pastor
O God, you are my God, I seek you, my soul thirsts for you; my flesh faints for you, as in a dry and weary land where there is no water. (Psalm 63:1)


Published on 03/13/2017 @ 6:30 PM CDT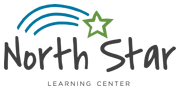 Click here to get your Flat Calvin!
Click here to see how you can help CCPC Respond to Hurricane Harvey.
Come join us from 6-8 pm for a night of free family fun!
Join us for this unforgettable movie on Oct. 28!
Kirkin O' the Tartans, Sunday, October 22 at 9:00 am and 11:05 am. Click here for more details.
Reformation Class thru Oct. 29, 312/314