Reflections on Faith
Dear friends,
In this blog, you will find weekly reflections on life and faith. My hope is that, in some way, they will prove helpful to you in your daily living. May God bless you on the spiritual journey.
Andrew S. Odom
Pastor
O God, you are my God, I seek you, my soul thirsts for you; my flesh faints for you, as in a dry and weary land where there is no water. (Psalm 63:1)


Published on 03/13/2017 @ 6:30 PM CDT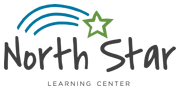 Join us for Worship each Sunday at 9:00am or 11:05am
Click on the link to submit your 2018 pledge on line.
Annual Women's Retreat ~ Soultending, March 2 - 4
January is Mission Month. Looking Outside the Walls.
Sunday, February 4. Don't forget canned goods or your cash donation!
Prayer Retreat, February 17, 9-3 pm