Thursday, August 11, 2016
4:29 PM
Thursday, August 11, 2016
4:29 PM
Thursday, August 11, 2016
4:29 PM
Welcome to the CCPC Small Group Discussion Board!
This is a great place to share
small group ideas on resources that your small group has really enjoyed
the actual resources themselves when you are done with them (or just bring them to the church for our resource supply), or
get ideas from other small groups as to resources they have found particularly meaningful (or not!)
Also, feel free to share ideas about what works (or hasn't worked) for your small group meetings that might be helpful for other small groups as theirs is developing.
Click here for a link to the list of resources in the cabinets in Room 310. There are DVD studies, study guides, and books. They are organized by main area of study (shelves marked as such):
Bible Studies

Kerygma Bible Studies
Disciple Bible Studies

Cultural Issues
Spiritual Growth
Church History/Presbyterianism
Family/Parenting
Women's Studies
We hope you enjoy this place to share and build up each other in faithful community! As always, feel free to contact me or Pam with questions or comments as well!
Grace and peace,
Pastor Ellen
Return to Adult Community, click here.
Published on Thursday, August 11, 2016 @ 4:29 PM CDT
0 comments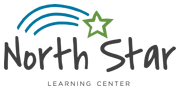 Join us for Worship each Sunday at 9:00am or 11:05am
Click on the link to submit your 2018 pledge on line.
Annual Women's Retreat ~ Soultending, March 2 - 4
January is Mission Month. Looking Outside the Walls.
Sunday, February 4. Don't forget canned goods or your cash donation!
Prayer Retreat, February 17, 9-3 pm