Kirkin O' the Tartans
Sunday, October 22
9:00 am and 11:05 am we will be Celebrating our Scottish heritage in the Reformation, we will observe a Kirkin O' the Tartans service complete with bagpipes, flags and tartans in procession, led by CCPC piper Beth Anne Meriwether. You don't want to miss this unique morning worship.
Sunday Worship
As a centerpiece of our existence we rejoice in the open celebration of God through word, music, prayer, praise, and liturgy with all our heart and being. There is an energetic, contagious joy that we experience and share during our worship opportunities that is carried forward to our daily lives.
9:00 am Contemporary Service
The contemporary service is a casual, yet energetic service featuring our vibrant praise team, a children's message and the message of the day.
11:05 am Traditional Service
The traditional service is a joy-filled service featuring our children, youth, and adult choirs, the incredible sounds of our magnificent pipe organ, a children's message, and the message of the day.
Children's Chapel
Held during both the 9:00 and 11:05 Sunday morning services. Children's Chapel is a unique worship experience for children 3 years through first grade. Following the children's sermon, they are led to their own chapel time where they will learn to worship God through music, Bible lessons and prayer.
Sunday Sermons
Click here to find the most recent Sunday morning messages.
Communion
We normally celebrate the Sacrament of Communion on the first Sunday of the month in both worship services. Additionally, there are special dates in the church year when Communion is also celebrated, including Ash Wednesday, Maunday Thursday, and Christmas Eve.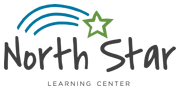 Click here to get your Flat Calvin!
Click here to see how you can help CCPC Respond to Hurricane Harvey.
Come join us from 6-8 pm for a night of free family fun!
Join us for this unforgettable movie on Oct. 28!
Kirkin O' the Tartans, Sunday, October 22 at 9:00 am and 11:05 am. Click here for more details.
Reformation Class thru Oct. 29, 312/314