Building Blocks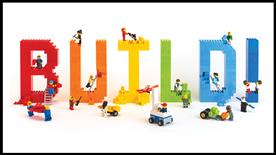 Building Blocks
All-Church Lunch and Town Hall
Sunday, September 15, 12:15-2:00 pm, Tennent Hall
This church-wide lunch is a fun way to come together to enjoy one another and brainstorm what living into our new mission statement means for CCPC--Building Relationships Wherever We Go! To make sure we plan for you, please RSVP Adults $10, Children $5. Childcare provided by reservation for infants through age 6. Elementary activities provided.
All Adults meet together for the summer.
Join us for worship at 9:00 am and 11:05 am.
Fall Kickoff Sunday, August 25 at 10:00am in the Atrium.
One Service Sunday, Sept 1 at 10:30am followed by a service project.
All-Church Lunch and Town Hall on Sunday, Sept 15 at 12:15pm
Read information on the campaign and make your commitment online.