Stay in the Loop!
Follow us on social media or sign up for Remind app notifications to stay up to date with the latest Children's Ministry news and notifications.
Instagram: @ccpcchildrensministry
Twitter: @ccpc_s
Facebook: Canyon Creek Presbyterian Church
Subscribe to Remind via text:
Text the message @feag48 to the number 81010
Subscribe to Remind via web:
Click on the link: https://www.remind.com/join/feag48
to automatically sign up.
Contact:
If you would like more information or have any questions about Children's Ministry at CCPC, feel free to contact Emily Espinoza, Director of Children's Ministries at:
972-238-8103 ext. 330 or eespinoza@canyoncreekpres.org
Kids Club
Kids Club is a monthly Sunday evening program for children in Preschool through 5th grade. We eat dinner, make something cool, do some spiritual learning, and enjoy a time of fellowship. Join us on our next adventure!
Click for dates and registration

Preschool - 5th Grade

"Building foundations for a lifetime of faith."
Feeling at Home- At Canyon Creek Presbyterian Church, we want children to feel at home at the church- to know that this is a safe place where they will find support as well as fun! We work to nurture children through the challenges of life by learning to apply biblical concepts to choices we make every day. We also spend time playing games, making crafts, doing cool projects, jamming out to music, and hanging out with friends! This balance makes spending time at church an invaluable part of your child's development.
Faith Formation- In our Children's Ministry you will find valuable faith formation, deep spiritual learning, wonderful fellowship with friends, and a focus on developing the whole child. What we do creates a foundation that children can build their faith on for the rest of their lives!
Facilitating Discipleship- Opportunities to reach out and to serve others are another important focus of the Children's Ministry at Canyon Creek. We teach children how to be disciples of Christ through service opportunities, mission projects, and learning to love those around us through our actions and words.
Sunday Morning
Sunday Mornings, 10:00-10:50
Find us in Room 106/108, at the "T" on the first floor
Join us for a spritually rich Sunday School experience! Children in Preschool through 5th Grade spend time in age-divided small groups to take a deeper look at how they can apply the stories of the Bible to their everyday lives. Nurturing adult leaders use a variety of theologically sound curriculum to lead discussions as well as hands-on activities. We also spend time each week enjoying songs, Bible games, special activities, and fellowship!
Children's Chapel is held during both the 9:00 and 11:05 Sunday morning services. Children's Chapel is a unique worship experience for children 3 years through first grade. Following the children's sermon, they are led to their own chapel time where they will learn to worship God through music, Bible lessons and prayer. Parents should pick their children up in room 114 after worship.
Sunday School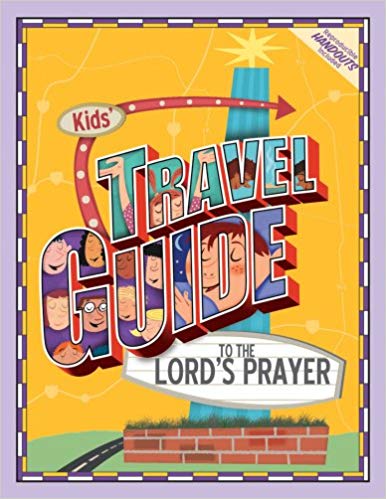 Come learn with us every Sunday at 10:00am on the first floor.
Every week this summer we will travel to a new section of the Lord's Prayer. Through engaging activities and fun games, children will learn about what prayer is, what God wants to tell us through the Lord's Prayer, and why we say this particular prayer every week. It is going to be a fun and valuable adventure!
Read information on the campaign and make your commitment online.
Bible Study by Pastor Chris on Wed, July 17 at 6pm. Dinner $10. RSVP by July 12 on Events page.
Women's Bible Study bi-weekly on Wednesdays, June 12-Aug 7 at 10am.
All Adults meet together for the summer.
Join us for worship at 9:00 am and 11:05 am.