Building foundations for a lifetime of faith!
Feeling at Home- At Canyon Creek Presbyterian Church, we want children to feel at home at the church- to know that this is a safe place where they will find support as well as fun! We work to nurture children through the challenges of life by learning to apply biblical concepts to choices we make every day. We also spend time playing games, making crafts, doing cool projects, jamming out to music, and hanging out with friends! This balance makes spending time at church an invaluable part of your child's development.
Faith Formation- In our Children's Ministry you will find valuable faith formation, deep spiritual learning, wonderful fellowship with friends, and a focus on developing the whole child. What we do creates a foundation that children can build their faith on for the rest of their lives!
Facilitating Discipleship- Opportunities to reach out and to serve others are another important focus of the Children's Ministry at Canyon Creek. We teach children how to be disciples of Christ through service opportunities, mission projects, and learning to love those around us through our actions and words.
If you would like more information or have any questions about Children's Ministry at CCPC, feel free to contact Emily Espinoza, Director of Children's Ministries at: eespinoza@canyoncreekpres.org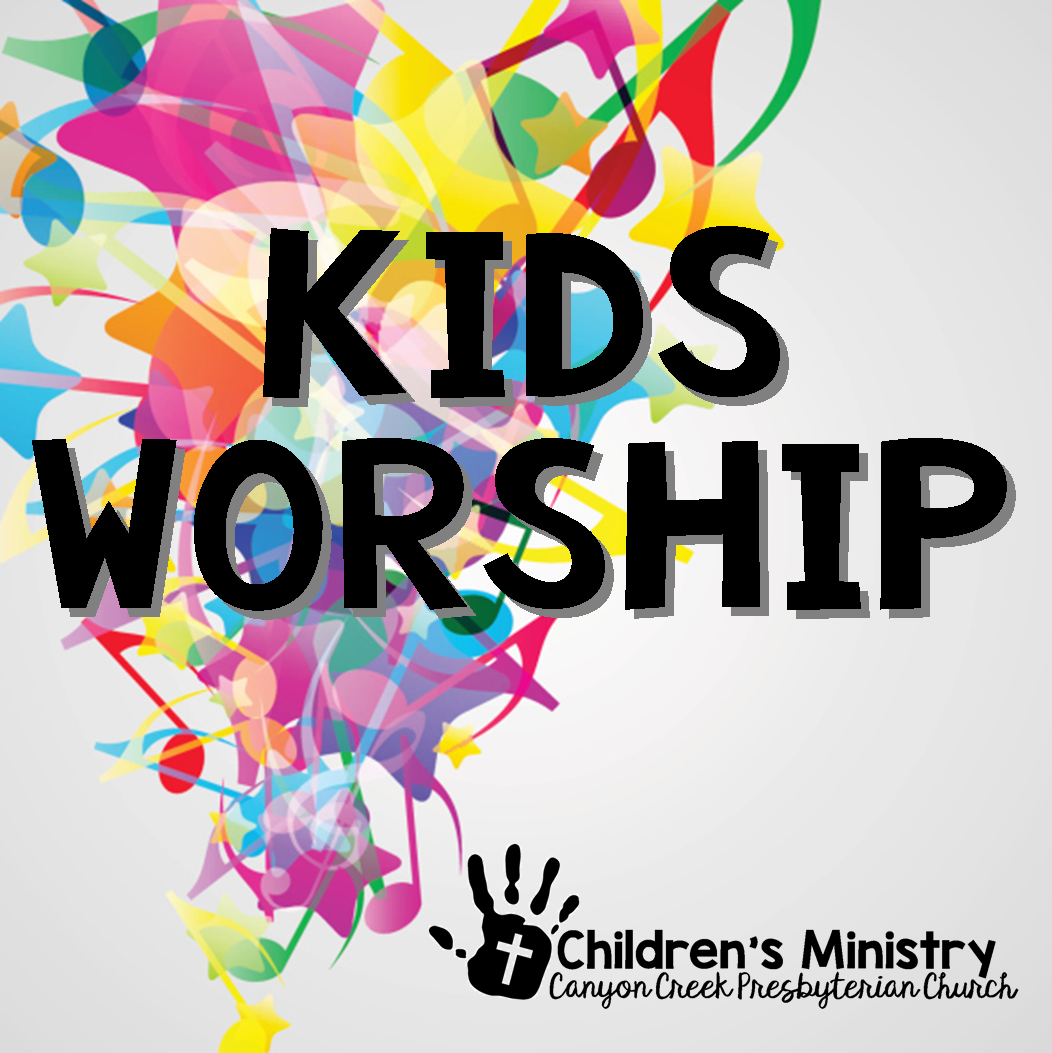 A special worship experience just for kids!
Kids Worship will feature Ms. Emily, Director of Children's Ministries, and Ms. Sarah, Director of Children's Music, leading kids through worshipful songs, age-appropriate dives into the meaning of scripture, fun games, and opportunities for fellowship.
Kids Worship takes place on the first floor on Sunday mornings at 11:00. There is no Kids Worship on the first Sunday of every month so that children have a chance to experience main worship and Communion with their church family.
Child care is available for infants and young children every Sunday during our Sunday School hour at 9:30 and worship at 11:00.
Join us on Realm to get connected and stay up to date with the latest info.
Subscribe to CCPC on YouTube to catch all of our online videos.
KIDS CLUB
Thursday evenings at 7:00
Kids Club takes place during STIR, our alternative worship service. Each week we will experience spiritual learning through crafts, science experiments, and other hands-on activities.

FAMILY RETREAT
Get together... as a family... and as one church family.
Enjoy cool activities, time to relax, lakeside worship, and more! It is a unique experience that you don't want to miss!