Building foundations for a lifetime of faith!
Feeling at Home- At Canyon Creek Presbyterian Church, we want children to feel at home at the church- to know that this is a safe place where they will find support as well as fun! We work to nurture children through the challenges of life by learning to apply biblical concepts to choices we make every day. We also spend time playing games, making crafts, doing cool projects, jamming out to music, and hanging out with friends! This balance makes spending time at church an invaluable part of your child's development.
Faith Formation- In our Children's Ministry you will find valuable faith formation, deep spiritual learning, wonderful fellowship with friends, and a focus on developing the whole child. What we do creates a foundation that children can build their faith on for the rest of their lives!
Facilitating Discipleship- Opportunities to reach out and to serve others are another important focus of the Children's Ministry at Canyon Creek. We teach children how to be disciples of Christ through service opportunities, mission projects, and learning to love those around us through our actions and words.
If you would like more information or have any questions about Children's Ministry at CCPC, feel free to contact Kate Morrell, Director of Children's Ministries at: kmorrell@canyoncreekpres.org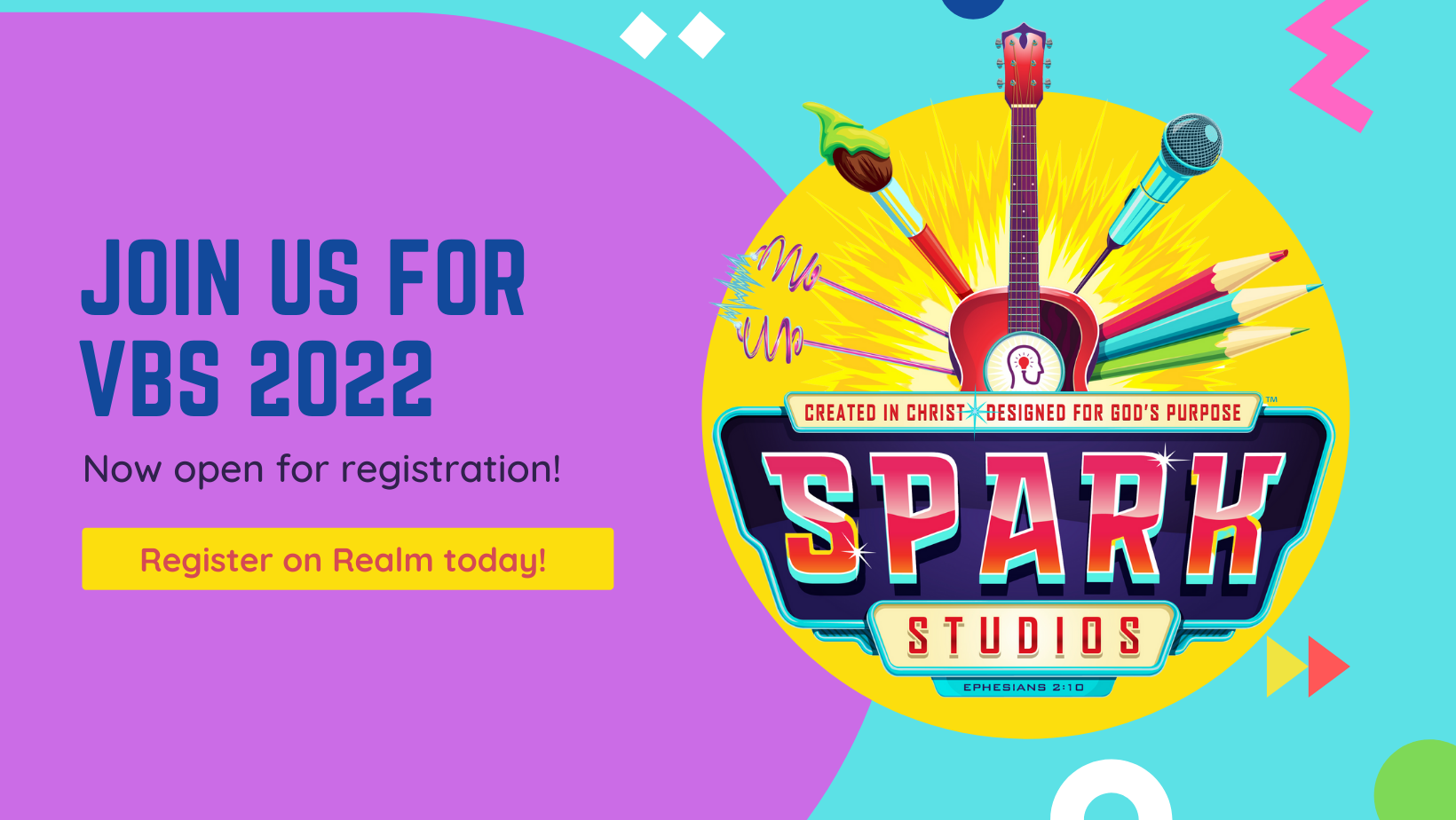 Vacation Bible School
Join us for VBS 2022 June 27-July 1 from 9 am- Noon!
We are excited to present to you Spark Studios VBS! Join us as we Spark imagination and kick creativity into high gear at Canyon Creek's Spark Studios. In summer 2022, kids will learn that God's creativity didn't stop in Genesis. The Master Artist is working to redeem, reclaim, and transform us–His creation–to the design He planned for us. Kids will see the beautiful truth that they are God's workmanship as they learn to use their talents to bring glory to Him.
Open to kids 3 year to going into 6th grade. $30 first child, $25 each additional child. Bring a firned and get $10 discount. Use Code: FRIEND. Price includes T-shirt! Register on Realm today!
Children's Ministry Newsletter
Welcome to Summer! Check out the June newsletter for your planning purposes. It contains updates, events, and what we have going on for the month of June in CCPC Children's Ministries.