Adult Learning and Spirituality
At CCPC, we have strong educational ministries for adults of every age and walk of life. Throughout the week, we offer opportunities for adults to grow in faith, interact with the Bible, and develop authentic relationships with others.
Sunday Morning Classes
Adult Sunday School meets at 10:00 am.
Bible Basics - A survey and analysis of Scripture beginning with Wisdom Literature in the Old Testament ~ 315, led by Rev. Dr. Larry Hitchens.
Christ's Call for Unity - Content will include Genesis, Parables of Jesus, and other familiar biblical stories. ~ 312/314, led by Robert Hall.
Focus on Fellowship - An informal meeting time with focus on meeting people where they are. Group discussion and video series from Nadia Bolz-Weber ~ The T, led by Rev. Lisa Wraith
Growing Great Families - For parents of children from pre-K to high school ~ 311, led by Vicki Horton and Greg Artkop.
The Christian Community in the Book of Acts - Key themes will be unity, diversity and building the "purple church" ~ 313, led by Karen and Chris Ebling .
What Did Jesus Say? - Focus on "what Jesus said" in the midst of so much noise. We will analyze the Synoptic Gospels. ~ 310, led by Murray Rossini and Mark Walters.
Bible Studies
Women's Bible Study ~ All are welcome!
Meeting Time: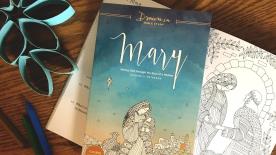 "Get Drawn In" ~ Women's Bible Study
Wednesday Mornings through May 8, 10:00 am, in 103
Grab your colored pencils and join us for this study: Seeing God through a mother's eyes. Childcare is available by reservation.
Questions? Email or call 972-238-8103 ext. 311.
For childcare please email Megan Sanders one week in advance.
Men's Bible Studies


Men's Bible Studies groups are open to men seeking to grow in faith and fellowship.
Choose between:
Friday mornings, 7:00 am, Room 103
Saturday mornings, 7:45 am, Room 103.