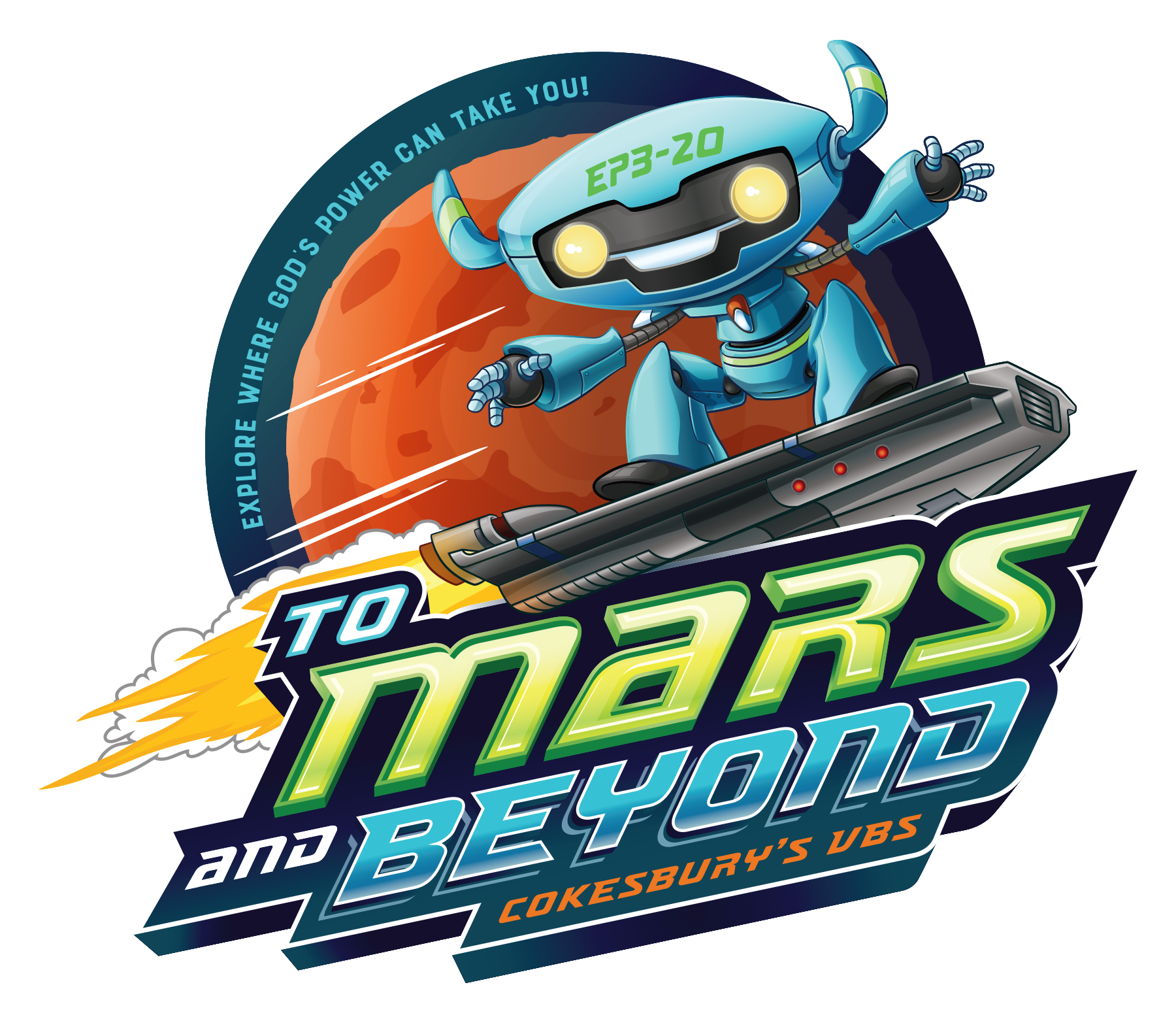 Tshirt Up Close
Click here to order!
VBS 2019
June 17-21, 5:30-8:30 pm, $20 registration, $10 shirts (optional)
To Mars and Beyond!
Join us for 5 evenings of Bible stories, meaningful mission, crafts, adventures, and FUN at our out of this world VBS!
Each evening we will meet in Tennent Hall for a kid-friendly dinner, then we'll rotate through adventurous activities and stations before meeting at the Astro Zone outpost space station in the Sanctuary for worship and skits.
One night we will even have an exciting visit from the science experts at the Perot Museum! They are bringing their exciting Fire and Ice show from the museum into our church! You don't want to miss it!
Parents may pick their child(ren) up in the Sanctuary at 8:30. Cost for the week is $20 per child. High quality, custom-made VBS t-shirts are also available for an additional $10. Don't forget to order yours!
Then finish the week with us on Saturday, June 22 with a CCPC day at Hawaiian Falls! Tickets and all-day drink wristbands are available at a great discount, and we will have a private pavilion for our group all day.
To register a child for VBS, click here.
To sign up for Hawaiian Falls tickets and wristbands, click here.
To volunteer to help with VBS or if you have queastions email Emily.
Community Egg Hunt, Saturday, April 20 11 am to 1 pm
Maundy Thursday Service, 7 pm, Good Friday Service, 7:30 pm and Easter Sunday, 9 am and 11:05 am
Read information on the campaign and make your commitment online.
Church wide movie night Saturday 4/27 at 7:30pm.
Women's Bible Study on Wednesday Mornings, April 24 - May 8 at 10:00 am in 102. Bring your colored pencils!