November 13-15, 2020
Get away... get together... find peace.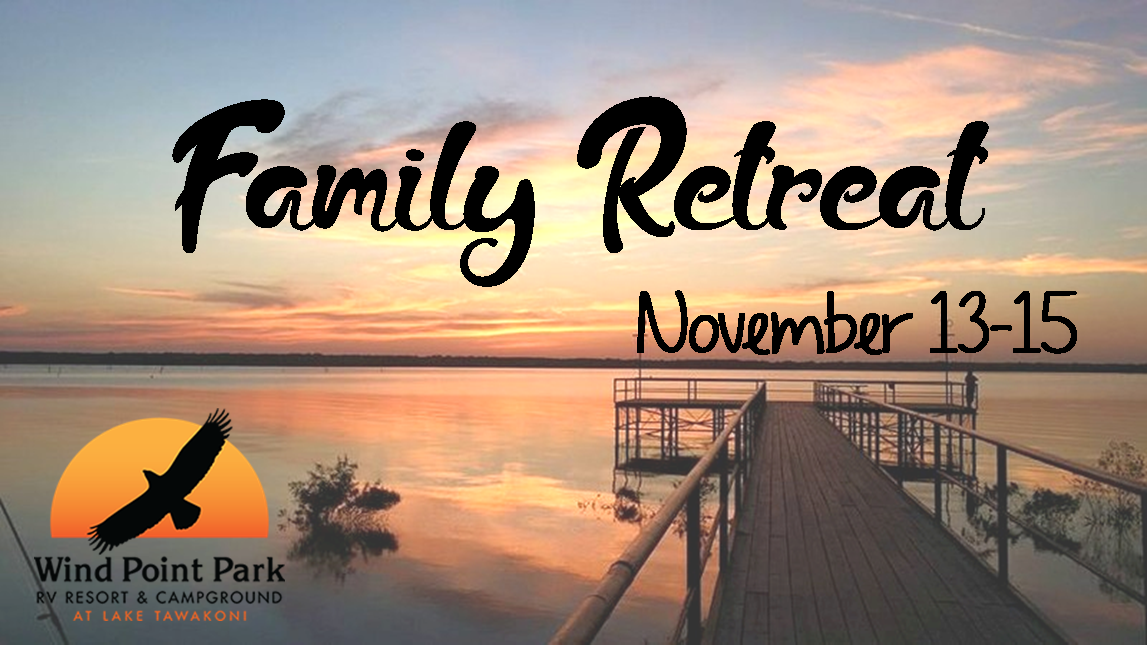 Join us at our Family Retreat for a time of family bonding, spiritual growth, and fellowship with our church family!
Family Retreat takes place at Wind Point Park on Lake Tawakoni. See more about the campground at windpointparktx.com.
We will enjoy stargazing, campfires, s'mores, hiking, opportunities for fishing, resources to use as a family, and worship by the lake on Sunday morning. The weekend's activities will be modified to abide by social distancing and whatever best practices are in place at the time. Each family will provide all of their own food.
Get all of the details and register here!
Safe Conversations about Racism (SCARs). Check out the lineup for fall.
Connect Groups - Join a connect group to stay in faith-touch while we are apart!
Family Retreat, November 13 - 15, 2020
For ages 8 weeks to Pre-K Fours. Enrolling now!
We will be moving to Phase 1 beginning on Monday, October 5.
Deepen your prayer life with new Prayer Resources on the Prayer Ministry webpage.