Worship on the Lawn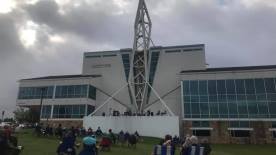 May Worship on the Lawn
Sunday, May 2
Worship on the Lawn & Livestream ~ 11:00 am
Grab your blanket or lawn chairs and enjoy the lovely weather with your church family for Worship on the Lawn! Social distancing will be followed and all are welcome!
Online Worship Services
CCPC has shifted our services and programming to a mainly online format. On Sunday mornings, we will post an online worship service each week on our Sunday Sermons Page.
You may also want to subscribe to the CCPC YouTube Channel where you can more easily check for our most recent Sunday services.
We also have an Online Opportunities Ministry page withl online classes, guided meditations, and suggestions for what you can do at home.
If you would like to stay up-to-date, go to our media page to sign up for our email and social media updates.
Blessings to you and those you love during these uncertain days. May the Spirit of God be present with you.
In-Person and Online Worship, Sundays at 11:00 am
Join us for worship, livestreamed each Sunday morning.
Women's Bible Study Wednesday mornings via Zoom.
SCAR 7 ~ Safe Conversations Monday's April 19, 26 and May 3, 7:00 to 8:00 pm
SCAR 6 - "Glory" Rated R ~ Movie on the Lawn, Thursday April 29, 2021, 7:30 pm
Worship on the Lawn, May 2, 11:00 am