Church Happenings
There is always something big going on at Canyon Creek! We are, after all, an active bunch. Check back here often for information on some of the upcoming events in the church or use the "Registrations" page to sign up online.
You may also want to check out our Ministries section for information on some of the other programs we have for people of all ages.
Wednesday Nights on North Star
Alzheimer's Support Group and Memories in the Making ~ support group meets on the third Wednesday of each month in room 105 and is for those individuals living with Alzheimer's and other dementias. To register click here or contact the facilitator, Betty Langfitt at 214-906-6158.
CCPC at the Movies
Movie: Same Kind of Different As MeWhere: Studio Movie Grill, 13933 N. Central Expy., Dallas 75243
When: Saturday, October 28 from Noon until 2:30 pm
Tickets: $20 per person which includes the movie, lunch, drink and small popcorn. Deadline to sign up is October 22.
Description:
Let the intersection of very different worlds of illiterate, homeless Denver Woods and privileged art handler, Ron Halll change you. Join us for this private showing. Bring your Sunday School class or Small Group. Reserve now by contacting pmoynihan@canyoncreekpres.org and you can pay online or at the kiosk in the Atrium. Choose Adult Special Events.
Short discussion immediately following with Pastor Ellen.
Reservations are limited, so hurry to insure your spot! See you there!!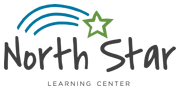 Click here to get your Flat Calvin!
Click here to see how you can help CCPC Respond to Hurricane Harvey.
Come join us from 6-8 pm for a night of free family fun!
Join us for this unforgettable movie on Oct. 28!
Kirkin O' the Tartans, Sunday, October 22 at 9:00 am and 11:05 am. Click here for more details.
Reformation Class thru Oct. 29, 312/314