OBITUARY COLUMN
Our prayers surround the families of our loved ones now fully with our Lord.
Jesus said: Peace I leave with you; my peace I give to you. I do not give to you as the world gives. (John 14:27 NRSV)
May this unspeakable peace of Christ hold you and keep you.
Canyon Creek Presbyterian Church
3901 North Star Road
Richardson, Texas 75082
(972) 238-8103
This list is in order of the memorial service date, beginning with the most recent. You may press "view previous"/"view next" at the bottom of the list to scroll.
Tuesday, February 28, 2023
10:29 AM
Tuesday, February 28, 2023
10:29 AM
Tuesday, February 28, 2023
10:29 AM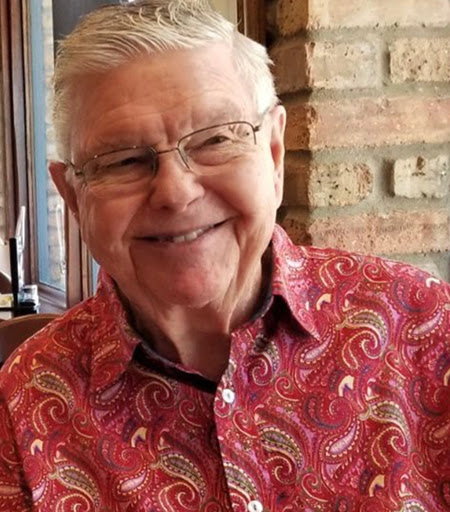 Click here to view the service.
George William Swenson, Jr. of Plano, Texas passed away on February 7, 2023 at the age of 93. A loving husband, father, grandfather, brother and friend, he will be missed dearly by those who knew and loved him.
George was born on January 25, 1930 to George William Swenson, Sr. and Ima (Ericson) Swenson in Georgetown, Texas. He grew up in Austin, earned a bachelor's degree from the University of Texas and served his country proudly in the Texas Army National Guard. George married Caryl Briggs on February 7, 1959 in Smithville, Texas.
He worked for Southwestern Bell Telephone Company for 37 years and retired as Chief Accountant of Texas in 1991. George spent his second career as auditor with CMA Property Management, retiring after 22 years at the age of 90.
George is survived by his wife, Caryl Swenson; daughters, Gina Swenson, Lisa Turner and husband, Larry; granddaughter, Megan Swenson and fiancé Zach Callaway; daughter-in-law Nelda Swenson; brother, Wally Swenson; nephews Steve, Doug and Ken Swenson and their families; and a host of other loving family and friends.
He was preceded in death by his son, Todd Swenson; infant son, James; grandson, Mitchell Swenson; and parents, George and Ima Swenson.
In his honor, donations may be made to the American Heart Association to support cardiovascular medical research and education.
Published on Tuesday, February 28, 2023 @ 10:29 AM CDT