OBITUARY COLUMN
Our prayers surround the families of our loved ones now fully with our Lord.
Jesus said: Peace I leave with you; my peace I give to you. I do not give to you as the world gives. (John 14:27 NRSV)
May this unspeakable peace of Christ hold you and keep you.
Canyon Creek Presbyterian Church
3901 North Star Road
Richardson, Texas 75082
(972) 238-8103
This list is in order of the memorial service date, beginning with the most recent. You may press "view previous"/"view next" at the bottom of the list to scroll.
Monday, October 3, 2022
9:40 AM
Monday, October 3, 2022
9:40 AM
Monday, October 3, 2022
9:40 AM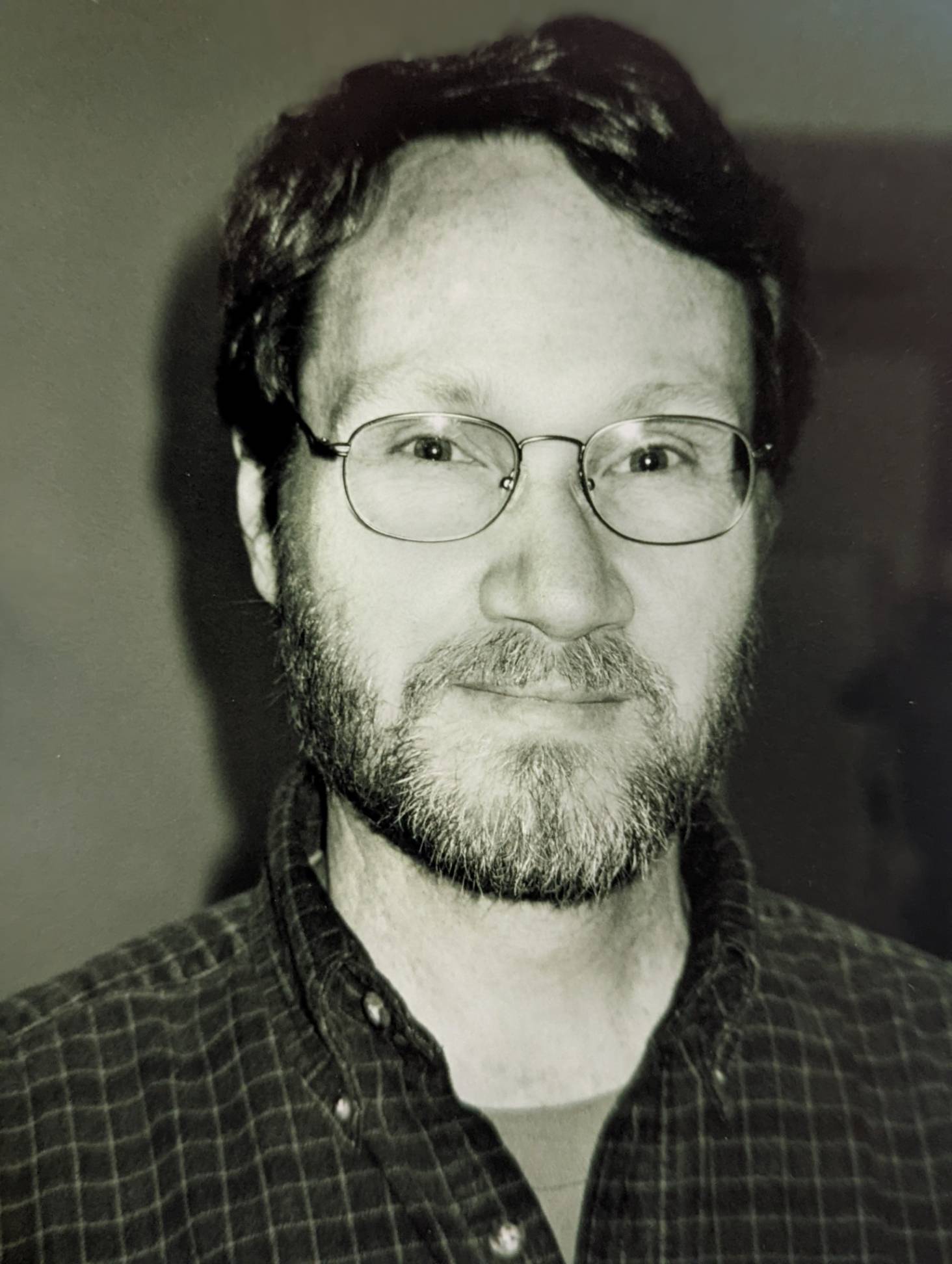 Click here to view the service.
George Phillip "Phil" Craver went home to Jesus on June 5, 2022, after a courageous, ten-year battle with Alzheimer's. Phil was born on June 30, 1954, in Midland, Texas, to William Lionel Craver and Emelene Watts Ingram Craver.
He was a standout athlete at Putnam City High School in Oklahoma City. Always adventuresome, at age 17 Phil and his friend John Caskey hitchhiked around Europe for six weeks. He also went to the Boy Scouts Jamboree in Japan. He went on to Austin College in Sherman, Texas, and then to the American Graduate School of International Management in Glendale, Arizona. It was during his junior year in Paris, France, where he met his wife, Nancy Blair from Iowa, also studying abroad. They were married while still students on July 9, 1977, in Anamosa, Iowa.
Left to cherish Phil's memory are Nancy, son Ryan (Mikaela) Craver, daughter Jillian (Jasen) Smith and grandchildren Sawyer and Lexi Smith. He is also survived by brothers Lionel Craver, Tom (Karen) Craver, Jim (Carol) Craver, sister Mary Craver, and many nieces, nephews, and cousins. He was the youngest in his family – 15 years younger than his oldest brother.
Phil was employed at EDS in a variety of roles before moving to EDS Credit Union (later In Touch Credit Union), eventually becoming its CFO & SVP, a job he took in part for the limited travel so that he could be home with his wife and children. He loved his work and enjoyed the people he worked with and their respect. He was a great provider, making it possible for Nancy to be a stay-at-home mother, but he also always made sure that she felt fulfilled, lifted up, and essential. When he hit his 30-year mark at the credit union, he was given a choice of gifts to mark the occasion. Instead of choosing for himself, he gave the choice to Nancy, thanking her for her support.
He always found time to be the hands-on Dad that his children fondly remember. He was active in Indian Guides, Indian Princess, and Boy Scouts, and he took Ryan on the Scouts' Philmont adventure trek. He loved the outdoors and would camp and hike regardless of the weather, spending many wonderful sojourns with the family at their cabin in Eagle Nest, New Mexico – skiing, snowmobiling, and exploring. One of his favorite sayings was, "Don't we have more fun than anybody?!" Generally shy at first, Phil made life-long friends wherever he went. He was adventurous, always ready to try new and different things.
He made life fun for his family and friends. He would make up elaborate treasure hunts for his kids with riddles for clues. At the end, there would always be something for the family to have fun with together. One year, the treasure was a set of kites, which they flew for the rest of the day. He was always happy to be silly when that was called for, including wearing a crazy musical hat when serving the ladies at CCPC's Sisters in Christ's annual Christmas dinner, a role he was pleased to keep up several years after his diagnosis. Always creative, one year he asked Nancy what she wanted for Christmas. When she said, very practically, that all she needed was new underwear, he took piles of cash and folded and taped it in the form of undies. He was addicted to M&Ms, once bragging to Nancy that he had only consumed one bag of M&Ms that day – eventually admitting it was a family-size bag.
Phil was a 36-year member of Canyon Creek Presbyterian Church in Richardson, Texas, where he was active in the Friendship Group, Sunday School classes, Men's Bible Study, and the Tozer Small Group. He will be remembered for his devotion to serving as Usher Captain for many years.
While Phil's Alzheimer's diagnosis at the age of 58 was a shock for the family, Phil retained his good cheer, sweet disposition, and positive outlook. The blow was eased when WFAA-TV aired a story about his situation, and family, friends, and complete strangers funded a trip for Phil and Nancy back to Paris where they had met decades earlier.
An avid runner for years, Phil kept running after his diagnosis as long as he could. His mantra was, "Don't spend energy regretting what you can't do. Focus on what you can do and try to enhance it." With help from the Center for Brain Health's Discovery Group class, he was able to do just that. His Alzheimer's battle was made easier by the generosity and many visits and other kindnesses of friends Jeff Collins, Andy Lockridge, David Cope, James Arthur, Lavoy Hooker, and Terry Langfitt. Special thanks also go to Betty Langfitt for creating an Alzheimer's support group for Nancy and other caregivers, and to Jo Bryan for facilitating Memories in the Making art classes for those with Alzheimer's so that their caregivers could attend the support group. Also thanks to the Tozer Small Group, who constantly gave love, support, encouragement and meals. They kept Nancy and Phil connected even when all they could do was disconnect. Nancy is so grateful for how they have been "family" all along the way.
Phil didn't take his diagnosis any more seriously than he had to. He would joke that now he could watch his favorite movies over and over and it was always like the first time! He didn't mind talking about his challenges, reminding callers, "We have to go slow, because I don't process very well."
His dog Juno seemed to recognize the change in Phil, realizing that he was not himself. She almost never left his side, going with him on his walks and runs. The hardest part about having to enter the group home was not being able to take her along. Nancy would bring Juno when she visited Phil, who always greeted her with a hug and kiss. He only had to stop running when he couldn't find his way home once.
Phil's ashes will be scattered by his family on the grounds of their cabin in New Mexico.
In lieu of flowers, memorials in Phil's memory may be made to the Center for Brain Health to support the Discovery Group at https://brainhealth.utdallas.edu/donate or mailed to 2200 W Mockingbird Lane, Dallas, TX 75235. All funds are used for Alzheimer's programing, from which Phil and his family benefited greatly. Memorials may also be made in Phil's memory to the Alzheimer's Association or Canyon Creek Presbyterian Church.
Published on Monday, October 3, 2022 @ 9:40 AM CDT