OBITUARY COLUMN
Our prayers surround the families of our loved ones now fully with our Lord.
Jesus said: Peace I leave with you; my peace I give to you. I do not give to you as the world gives. (John 14:27 NRSV)
May this unspeakable peace of Christ hold you and keep you.
Canyon Creek Presbyterian Church
3901 North Star Road
Richardson, Texas 75082
(972) 238-8103
This list is in order of the memorial service date, beginning with the most recent. You may press "view previous"/"view next" at the bottom of the list to scroll.
Monday, December 26, 2022
7:09 PM
Monday, December 26, 2022
7:09 PM
Monday, December 26, 2022
7:09 PM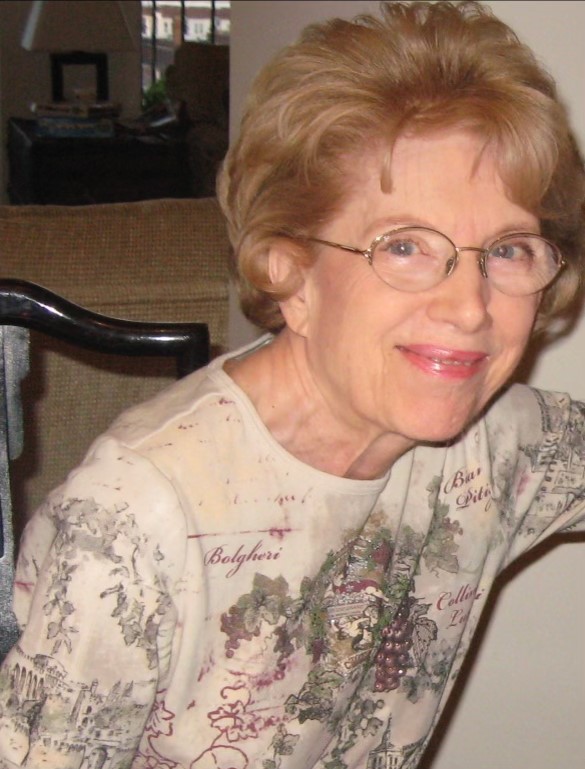 Click here to view the service.
Thelma Ball was born in Newton, Kansas on October 15, 1929 as the second of four daughters of Arthur and Marie Graber. Her father was a professor of English Literature and Debate Coach at Bethel College until the "great depression" made it impossible for them to pay teachers' salaries. In 1934, the family moved to Wichita, Kansas where her father began working for the Federal Land Bank. A few years later, her parents purchased The American Indian Institute, which had been an agricultural school for Indian boys. The four girls were reared on the farm just adjacent to Wichita University, learning to do farm chores, operate milking machines and help harvest the crops.
Thelma attended public schools in Wichita through Wichita State University, graduating in 1951 with a degree in Music Education. She was a member of Mortar Board., Mu Phi Epsilon and Pi Kappa Psi (Gamma Phi Beta). Following graduation, she accepted a position in Flint, Michigan where, as a violinist she played in the Flint Symphony in addition to teaching in the public schools. She returned to Wichita two years later where she taught at Curtis Junior High School for three years, played in the Wichita Symphony and completed her Master's Degree in Music Education.
It was at Curtis that she met and fell in love with Arzell Ball, a fellow teacher and administrator who she married in 1954. During the summers for the next two years plus a year of residency which followed, the couple traveled to Nashville, Tennessee where Arzell completed his doctorate at The George Peabody College of Education of Vanderbilt University and she worked in the Library and played in the University Symphony there.
The couple with their two children, David and Barbara, moved to Lincoln, Nebraska in 1963 where Arzell held the position of Assistant Superintendent of Schools. Three years later, the family moved to Leawood, Kansas when Arzell accepted the position of Superintendent of the Shawnee Mission School District. Thelma played in the Kansas City Civic Symphony and worked in her children's schools as a volunteer in the Great Books program and the "Picture Lady" program sponsored by the Art Museum of Kansas City. The family remained in the Kansas City area for fifteen years.
In 1982, they moved to Richardson, Texas when Arzell accepted the position of Superintendent of the Richardson School District. Thelma worked in the regional offices of Becton Dickinson Vacutainer and Microbiology Systems for the next ten years. Thelma was active in the community, particularly on the Board of the Richardson Symphony where she served three terms as President and Chairman of the Board . In addition, she was Chair of the Lennox Young Artist Competition for many years. Thelma also volunteered with the Richardson Adult Literacy program and was a member of the Richardson Women's Club and Mortar Board Alumni. She was a member of EZ Chapter of P.E.O. and Canyon Creek Presbyterian Church where she served as Deacon and Elder.
Thelma's three sisters, Elaine Fisher, Vivian Simpson and Alice Decker preceded her in death, tragically at very young ages. She is survived by her husband of 68 years and her children and their families: David Ball, his wife, Libby Lassiter and granddaughter Alexandra of Birmingham, Alabama; and daughter, Barbara Love, her husband Richard and grandchildren, Amy, Tanner and Mallory Love of Shady Shores, TX, as well as a great granddaughter Phoebe Faye Piras. She is also survived by several nieces and nephews and their families, who were very dear to her: Dana Knorr of Lawrence, KS, Deborah Gans of Green Mountain Falls, CO, Curtis Fisher of Wichita, KS, Glen Fisher of Rodgers, AR, and Carol Lawrence, of Salina, OK.
A memorial service will be held at Canyon Creek Presbyterian Church in Richardson on January 12, 2023 at 11:00am. In lieu of flowers, memorial gifts may be sent to the church, 3901 North Star Road, Richardson, TX 75082 for benefit of the Music Department or the Richardson Symphony Orchestra 2100 N. Collins Blvd,, Ste 310, Richardson, TX 75080.
Published on Monday, December 26, 2022 @ 7:09 PM CDT